Do You Need a Roof Cleaning Company?
Need lasting changes that make your roof Look like new? Call Sugar Land Roofing LLC for the best roof cleaning methods in Sugar Land, TX.
Need lasting changes that make your roof Look like new? Call Sugar Land Roofing LLC for the best roof cleaning methods in Sugar Land, TX.
Many homeowners forget about roof cleaning. But when you want to make a lasting change to your home's appearance, you should hire a roof cleaning company in Sugar Land, TX.
At Sugar Land Roofing, we combine the latest in roof cleaning techniques with affordable prices so you can get your home's Dirty – Ugly Roof, looking like "Brand New". Our exterior Roof Cleaning services and will redefine your home, increase your home's Curb Appeal and Value, by erasing any mildew, staining, or other buildups in on your home's roof.
We clean your roof chemically with "No Damaging High Pressure". Our chemicals and methods used to clean your Shingle Roof, have been recommended by both Shingle Roof Manufacturers and the National Asphalt Roofing Manufacturers Association.
Give us a call today for a free initial estimate and learn more about how we can get your Sugar Land roof sparkling as if you just had it installed.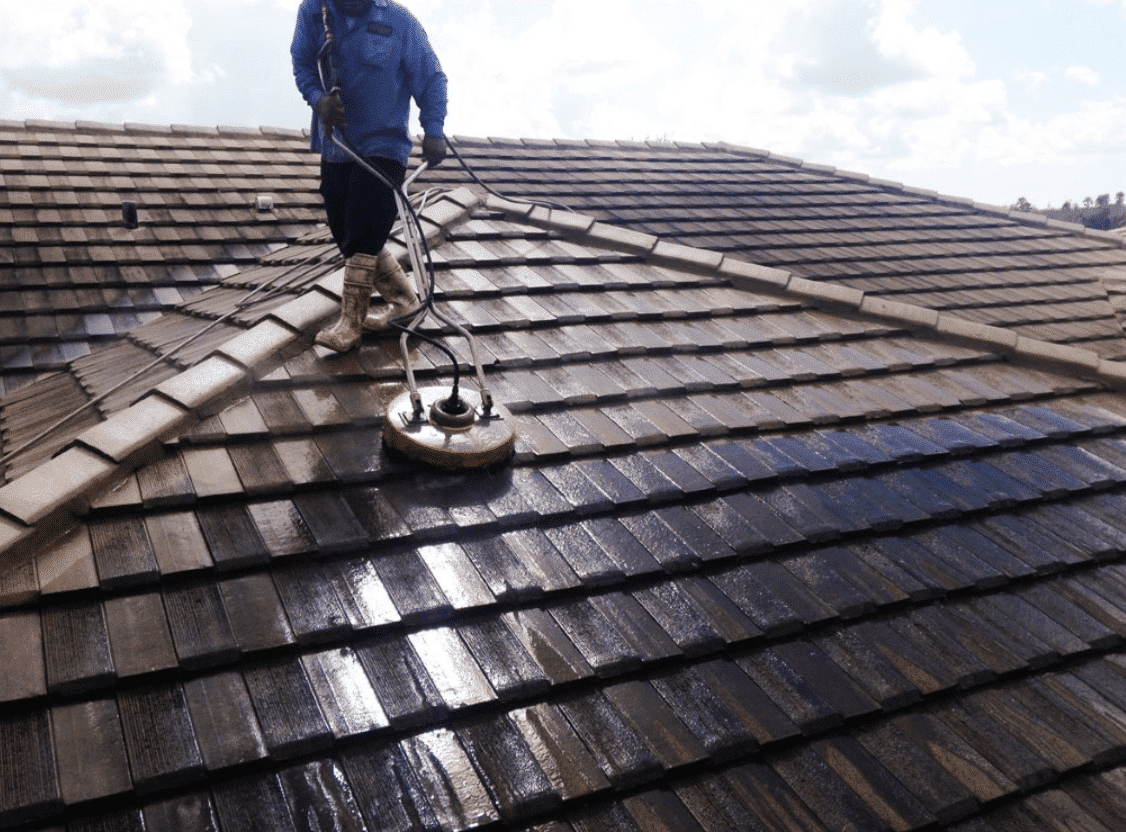 Benefits of Using a Roof Cleaning Company in Sugar Land, TX
Besides giving your roof a brand new appearance, a professional cleaning can solve many problems that most homeowners are not aware of. Some of the benefits of cleaning your old or new roof include:
Increase Your Roof's Longevity 
Regular roof cleaning provides your home with increased structural integrity. With Sugar Land Roofing services, you can expect your roof to last almost ten years longer than your roof warranty.
Raises Property Value 
Looking to sell your home? You want your home to look fresh and clean, especially if you have a lighter-colored roof that shows dirt and grime more easily.
Top-of-the-Line Chemical - Low Pressure Roof Washing Technique 
Regardless of your property, you can expect us to send a highly-qualified team to complete your roof cleaning in Sugar Land. Our experienced professional crews strive and reinforce Sugar Land Roofing's commitment to excellence.
Promoting Healthy Living 
Our special low pressure roof cleaning washing a roof prevents bacteria and mold growth. We offer a 2 Year – Spot Free Guarantee. We use chemcial roof cleaning materials that are safe for pets and children, as well as the environment. Our cleaning process and chemicals, recommended by ARMA – Asphalt Roofing
Manufacturers Association and shingle manufacturers, ensures our equipment and your shingle roof with be cleaned from an Ugly – Dirty – Stained Roof to "Like New" – Spot Free appearance.
Reliable Power Washing Techniques 
Part of what gives Sugar Land Roofing our excellent reputation lies in our roof washing style and techniques. We can safely clean any roofing materials, whether you have a tile roof, metal roof, or asphalt shingles. Our pressure washing and our low pressure washing (shingles) expertise allows us to get the job done right the first time.
Roof Cleaning Reveals Damage
Our roof cleaning will make any cracks, holes, or abnormalities clear, allowing you to fix these problems before they become more extensive and more expensive to deal with. Even asphalt shingle roofs can look fully intact before thorough cleaning. The more you have your roof cleaned, the less likely you encounter any unforeseen issues.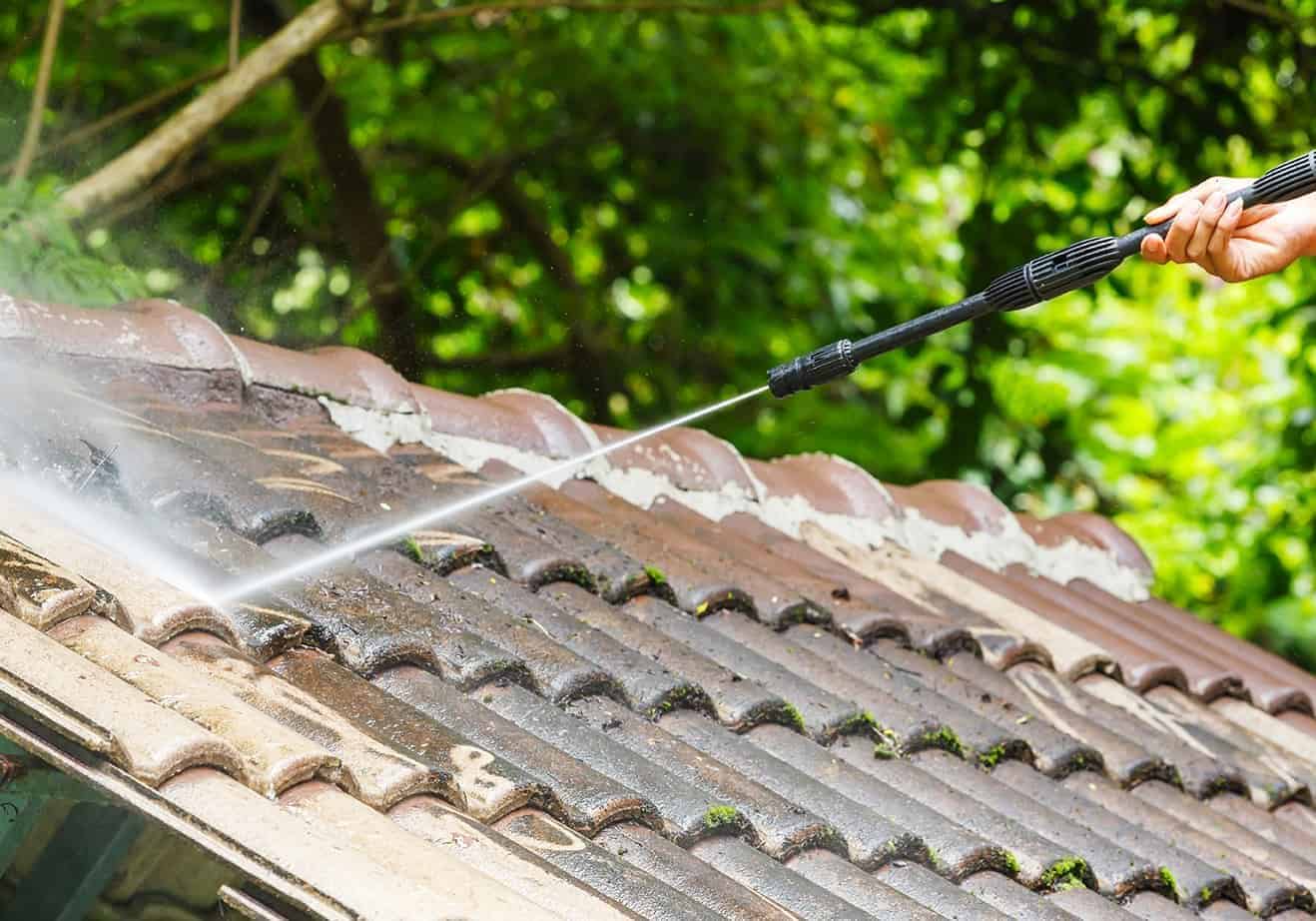 Best Roof Repair and Roof Cleaning in Sugar Land, TX
We're the only name you need when you need a roof cleaning company in Sugar Land, TX. Call (832) 944-7663 today to speak with a knowledgeable Sugar Land Roofing representative and learn more about how we can give you the clean roof of your dreams.