Sugar Land Roofing is leading provide of roof rejuvenation for local homes.
What is Roof Rejuvenation?
Roof rejuvenation is a cost-effective method to extend the life of your roof and save money. This process involves applying a rejuvenation spray to your asphalt roof, which seeps into the shingles and restores them to a near-new state. This page will guide you through everything you need to know about roof rejuvenation.
The Importance of Roof Rejuvenation
Roof rejuvenation not only makes your roof look like new again, but it also helps to improve the durability and longevity of your asphalt shingles. Over time, the weather can cause your shingles to lose their protective coating, which can lead to damage. Roof rejuvenation helps to bring back this protective layer, ensuring your roof lasts longer.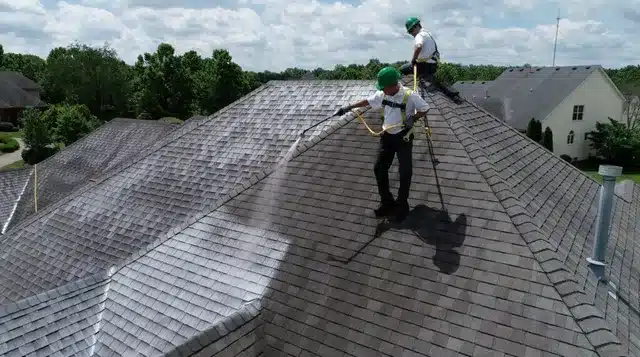 Asphalt Roof Rejuvenation
Asphalt roof rejuvenation is specifically designed for asphalt shingles. It restores your roof to its original color and quality. It's a quick and simple way to extend the life of your roof without the need for a complete replacement.
How Asphalt Roof Rejuvenation Works
The rejuvenation process begins with a thorough roof cleaning. After that, a specialized roof rejuvenation spray is applied to the asphalt shingles. This spray soaks into the shingles and restores their flexibility and weather resistance. It's like a spa treatment for your roof!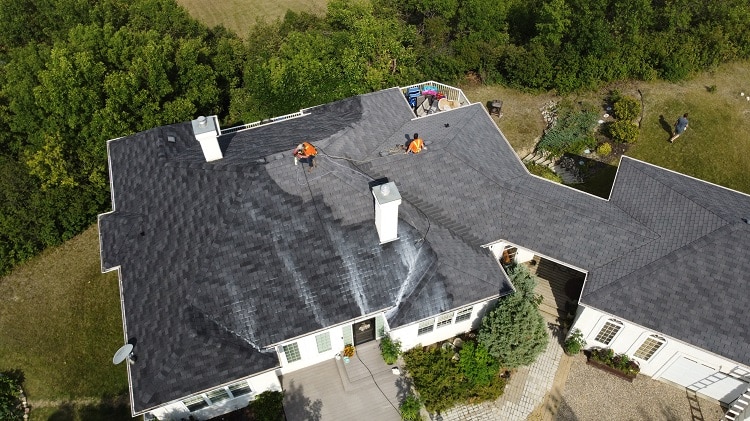 Benefits of Roof Rejuvenation Spray
Using a roof rejuvenation spray brings many benefits. It's a cost-effective solution that not only adds curb appeal to your home but also extends the lifespan of your roof.
Cost Savings
Roof rejuvenation is significantly cheaper than a complete roof replacement. It can extend the life of your roof by up to 15 years, saving you money in the long run.
Improves Appearance
A rejuvenated roof looks great! The rejuvenation process restores the original color and sheen to your shingles, making your home stand out in the neighborhood.
Environmentally Friendly
Choosing roof rejuvenation helps to reduce landfill waste. It allows you to keep your existing roof in good condition instead of replacing it entirely.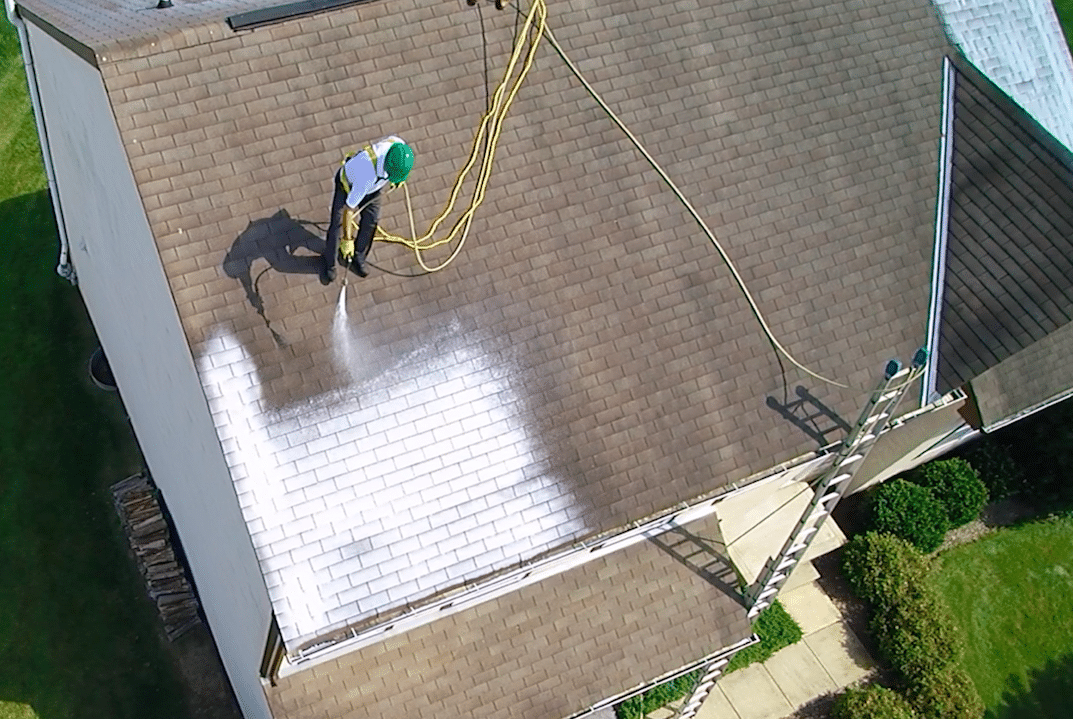 Shingle Rejuvenation
Shingle rejuvenation is a vital part of the overall roof rejuvenation process. It focuses on restoring the asphalt shingles on your roof to their original state.
The Process of Shingle Rejuvenation
Shingle rejuvenation uses a special rejuvenation spray that seeps into the shingles and replenishes the oils lost over time. This process helps the shingles regain their flexibility and strength, providing better protection against weather elements.
In conclusion, roof rejuvenation is an excellent option for homeowners looking to extend the life of their roof, improve their home's appearance, and save money. Whether you're interested in asphalt roof rejuvenation or shingle rejuvenation, you're taking a step towards protecting your home for years to come.